This problem happens when IE9 SmartScreen Filter gets errors in judgment, not the problems in Penpower's website. The software and user manuals on Penpower's website all have passed necessary examinations, please download them freely.
To solve the problem caused by SmartScreen judgment error, please refer the following steps.
Take WorldCard software download as an example.
[Step1] After completing download software, Internet Explorer 9 showed message below. You can click "Actions" button, and then proceed to Step 2 .

[Notes] If the message did not appear, you can click the icon in the top right corner on IE9, and select "View downloads" as below. Refer to following screen print.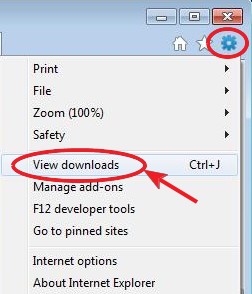 Next, click "Actions" button from the file that you downloaded, and then proceed to Step2 .

[Step2] When the below screen appears, please click "More Options".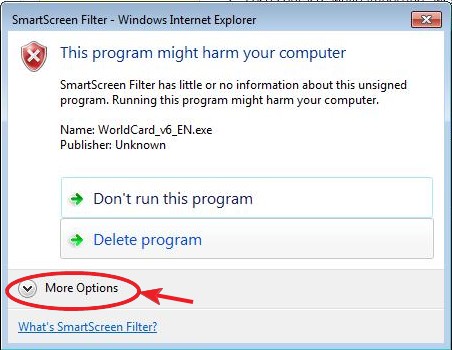 [Step3] Click "Run anyway" to install software.